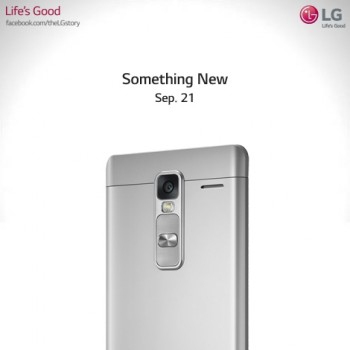 LG, the South Korean electronics gadget manufacturer, has released its new LG Class smartphone in its home country. Priced modestly around $375, the handset has been unveiled at an official event and will go on sale starting September 21, 2015. It captivated the excitement of a lot of gadget lovers and the world of technology as well worldwide.
LG mobiles and smartphones are sold online and at mobile stores as well. However, consumers have of late enjoying buying these products over internet because it offers attractive rate and discount as well. A customer can encash his amazon Coupons to buy any LG mobile at its alluring price.



What Makes LG Class a Classy Handset?
Though, LG has not announced the exact date about release of its latest model worldwide, whenever it will go global, LG Class is certain to be the ideal smartphone that people will love to keep with themselves. Ideally, the handset is best suited to a person who wishes to have multiple features in a handset within an affordable range. LG class is currently available on silver and gold and blue black colors.
The volume of the quality is balanced one. Hence, consumers can easily enjoy soulful music and peppy foot-tapping songs on the same device. The metal body of the handset makes it look stunning. The device is handy as well. A person holding LG Class will definitely enjoy its sophisticated look and shiny metallic body as well.
The company claims to offer a higher pixel density of 294 ppi. The device has a curved glass design that offers an absolutely brilliant 3D effect. The handset also comes with a huge storage capacity. It supports expandable storage capacity of 2TB via micro SD card. It has an internal memory of 16GB as well.
Features and Specifications:
Platform: Touch Screen enabled
Operating System: The handset works on Android Lollipop OS.
Size and weight: The handset comes in 142×71.8×7.4mm and weighs just 147 grams.
Battery: LG Class is preloaded with 2050 mAh embedded non-removable battery.
Screen Size: the display screen of the device is just 5 inch.
Resolutions: The handset has a resolution with 720×1280 pixels.
Processor: The handset comes with the quad-core Qualcomm Snapdragon processor, runs at a speed of 1.2GHz.
Camera quality: LG Class offers high resolution of 13-megapixel rear camera along with 8-megapixel front camera as well.
Connectivity: It offers high speed Wi-Fi, Bluetooth and GPS connectivity as well.
Network: It supports both 3G and 4G network also.
Where to buy LG mobiles?
It is always advisable to buy electronic gadgets on e-commerce sites. Some brands sell their products exclusively on online portals also called flash sales. LG is one of the most popular electronic brands worldwide. Hence, you can avail various LG products at online retails stores also. It will definitely take some time for LG Class to be made available at other parts of the world but you can learn its features and check the display of the handset on various sites.
Actually the process of online merchandising is very simple. All you have to do is to choose the LG handset or of any other brand of your choice. Then you have to enter your details such as the full postal address, contact number and credit or debit card information. Once all these formalities are completed the booked product will reach you in 2-3 days. LG Class is expected to release shortly on online sites. Paytm offers you to buy LG products at its best price.